credit to EmilyProcterFansite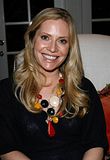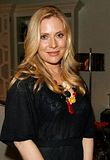 What will SOWING HOPE: EcoMom Congo Project actually do?
The
American economy is the world's largest democracy, and American women
represent over 85% of the purchasing power (i.e. votes) within that
system. EcoMom Alliance offers a powerful network of women in the U.S.
and beyond that will strive to:
• Educate our network of EcoMom Leaders to raise awareness about the conflict and sexual violence epidemic in Congo
•
Raise funds to provide vocational training and build a live/work
safehouse for Congolese women, producing sustainably developed EcoMom
product
• Develop and purchase these goods through EcoMom, and sell
them via the EcoMom Market, further raising funds and awareness in
support of Congolese families
• Create partnerships between EcoMom
Leaders and Congolese women to reduce isolation and offer a sense of
kinship, sisterhood, hope, and support
In this way, we not only make
a positive difference, but also pioneer a new model of hybrid business
– a global citizenry working together for a sustainable future.
source
raisehopeforcongo.org