Is CSI: Miami's Emily Procter Having Twins?





Today 9:36 AM PDT
by Marc Malkin and Brett Malec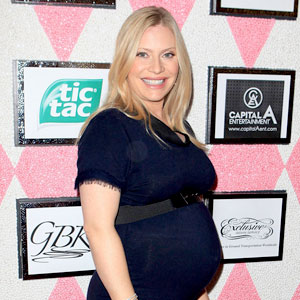 Chelsea Lauren/WireImage.com
Before you ask her, here's what the CSI: Miami star tells us...
Along with the well wishes, Procter, 41, says many people have mistakenly assumed that she and musician boyfriend
Paul Bryan
have two babies on the way or she's further along than she actually is.
"The most common question I get is, 'Are you having twins?' and when
I say no they're like, 'Are you sure?' " the first-time mom-to-be said
with a big laugh while browsing GBK and Tic Tac's Emmy gifting lounge
at the SLS Hotel. "The other one I get is, 'Is your due date wrong?'
But no, I still have three months."
Procter, who's due in early December, also told us that she and
Bryan know the baby's sex and have already picked out the name, but
they're keeping both details a secret.
As for pregnancy food cravings?
"No pickles and ice cream," she said. "Fruit. Lots and lots of fruit. Lemon ice cream, lemonade, lemon anything."
read more