Emily Procter 'Grateful' to Experience Pregnancy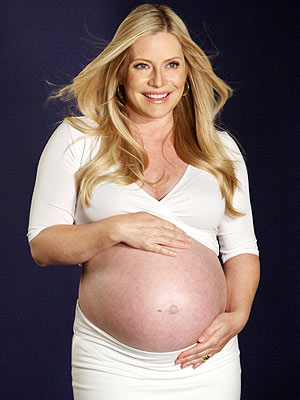 Rene Macura/Palmer's/AP
How much does Emily Procter love being pregnant?
"I started crying the other day just thinking that the baby is going to leave me soon!" says Procter about her
first child
— she's keeping the sex a secret — with her boyfriend, musician
Paul Bryan
.
"You have this relationship with this person in your belly and it's really amazing."
Procter, 41, is enjoying finally feeling her baby move.
"It's really fun at night, because I can see the baby kicking," says Procter, who is the new face for
Palmer's
Cocoa Butter Formula stretch mark products.
"I can feel the knee or the foot. The baby is starting to get heavy,
and it's a really incredible feeling. I'm so grateful I get to
experience this."


And how does she feel about her changing body? "There's not a
stretch mark!" says Procter, who uses Palmer's Cocoa Butter Formula
Tummy Butter on her belly in the morning and the Skin Therapy Oil at
night.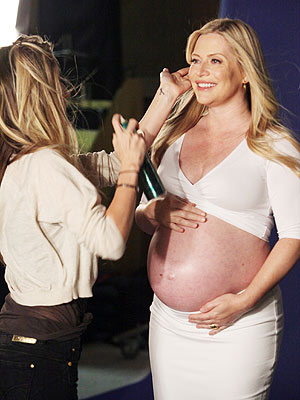 Rene Macura/Palmer's/AP
The actress, who has gained 20 lbs. so far, is keeping active walking, swimming and taking a hip hop dance class once a week.
"It's hilarious!" she says about her dance class. "But I feel really
good. I would love to tell you that I don't worry about losing the
weight after the baby is born, but I do try to think before I eat. The
first cookie? Definitely! But I try to think about if I really want to
do the extra sit-ups before I eat the second one."
Procter and Bryan have already agreed on a name for the baby,
due in December
.
"We're naming it after one of my grandparents," she says. And as for
the nursery? Although it's not quite ready yet, they're keeping it
gender neutral in soothing green colors.
The birth plan is also not locked in place. "It's one of those
things where I'm trying not to be nervous and see what happens," says
Procter.
"I was leaving work the other day and as I was saying goodbye to [
CSI: Miami
costar]
Eva LaRue
,
she said, 'Emily, you're having a baby!' And all of a sudden it hit me
and yes, I got nervous! So I went home and signed up for CPR! But I try
not to get stressed about it. I'm probably going to have this
experience only once, so I'm just so thankful."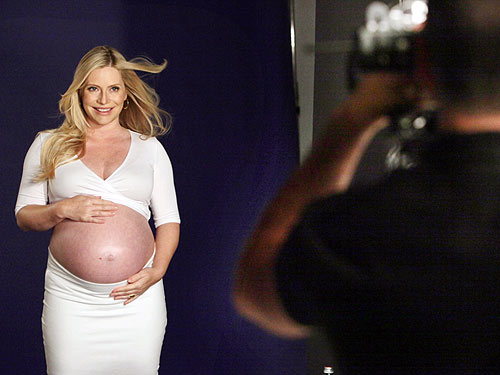 Rene Macura/Palmer's/AP
– Ulrica Wihlborg